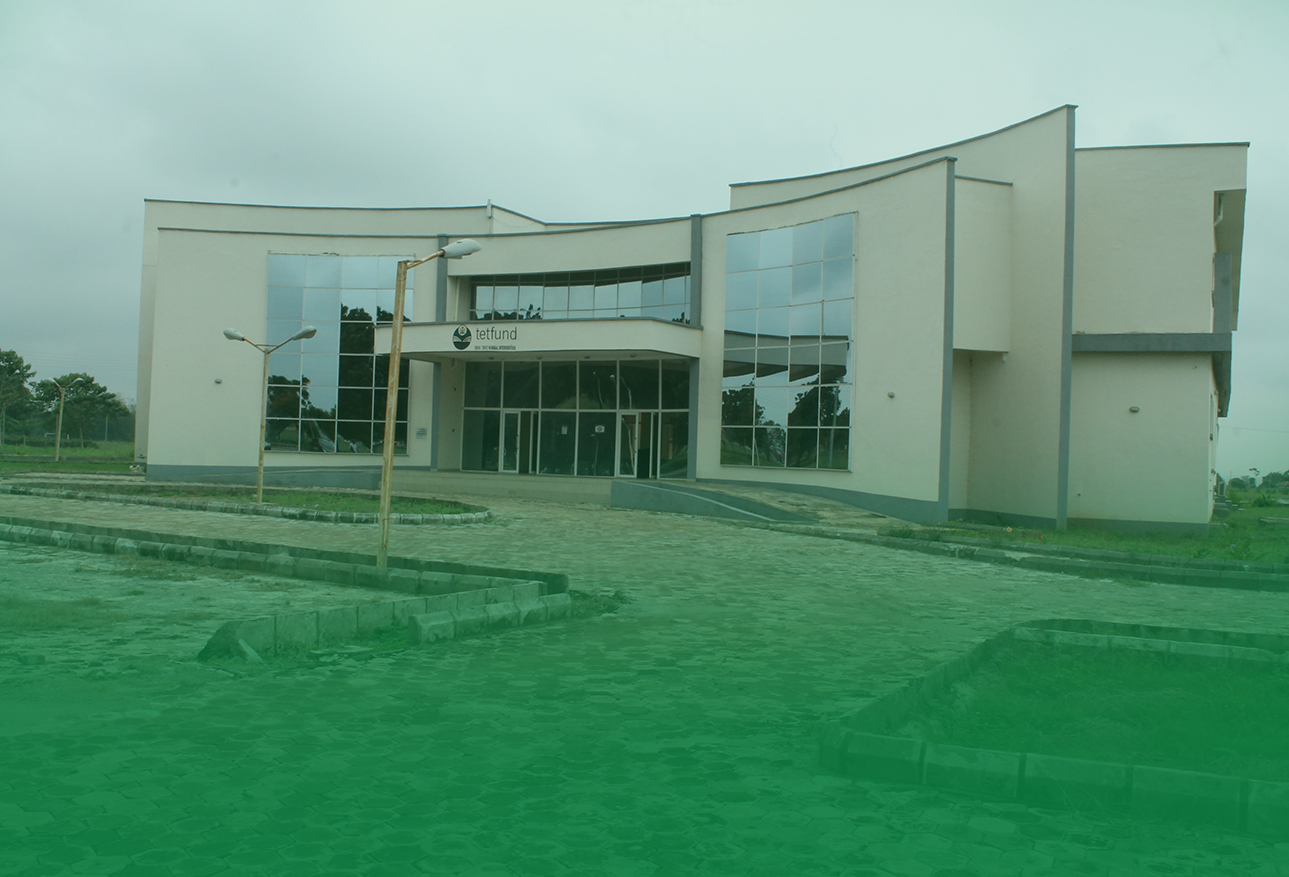 Current Issue
Vol. 4 No. 2 (2022): FEPI-JOPAS VOLUME 4 ISSUE 2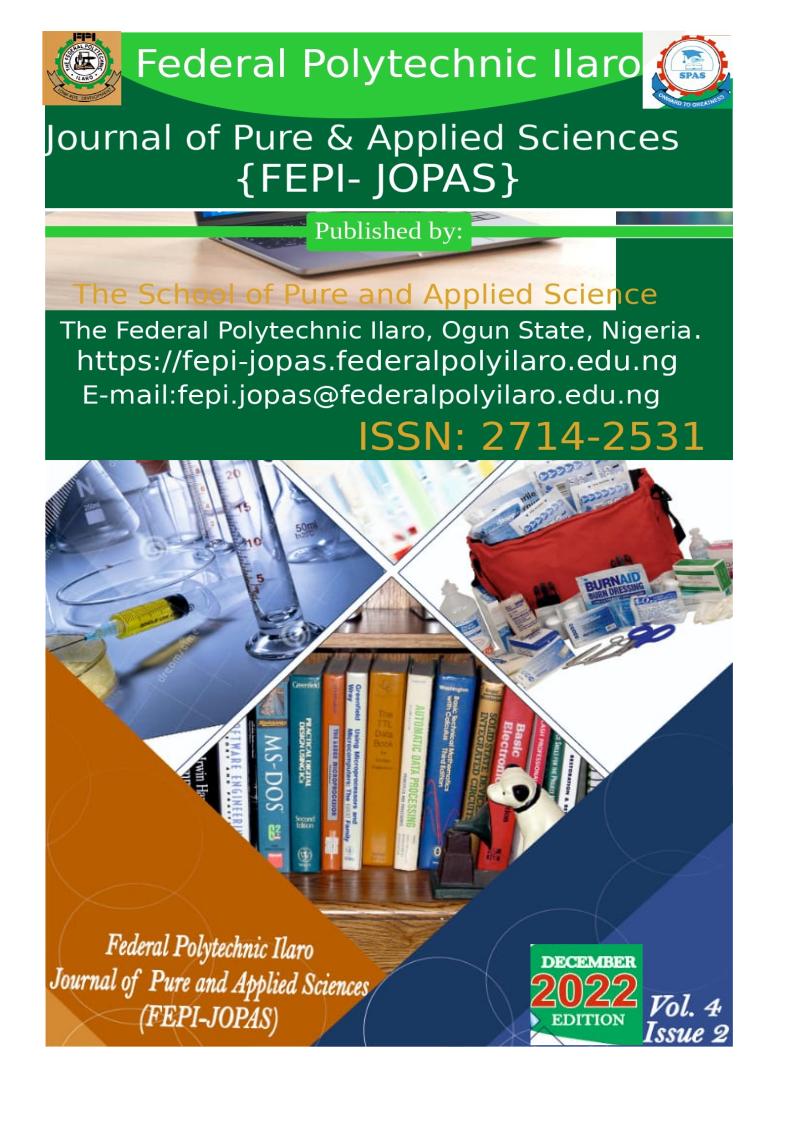 The aim of FEPI-JOPAS is to provide intellectual bedrock for both indigenous and international scholars with quality research outputs to express and communicate their research findings to a broader populace. It serves as a valuable platform for the dissemination of information to 21st Century researchers, professionals, policymakers, manufacturers, production staff, R & D personnel as well as governmental and non-governmental agencies. It also aimed to provide a platform for academics and industry practitioners to share cases on the application of management concepts to complex real-world situations in pure and applied sciences and related fields
View All Issues
WELCOME TO FEDERAL POLYTECHNIC ILARO -JOURNAL OF PURE AND APPLIED SCIENCE
I welcome you all specially to the official website of Federal Polytechnic – Journal of Pure and Applied Sciences (FEPI-JOPAS) which is a peer reviewed multi-disciplinary Journal of international repute. FEPI-JOPAS publishes full length research work, short communications, critical reviews and other review articles. The aim of FEPI-JOPAS is to provide intellectual bedrock for both indigenous and international scholars with quality research output to express and communicate their research findings to a broader populace.
It serves as a valuable platform for dissemination of information to 21st Century researchers, professionals, policy makers, manufacturers, production staff, R & D personnel as well as governmental and non-governmental agencies. It also aimed to provide a platform for academicians and industry practitioners to share cases on the application of management concepts to complex real-world situations in pure and applied sciences and related fields.
Furthermore, I would like to thank many people who worked so hard to ensure that publishing in this website is a reality. I would like to thank the Editorial Board for their guidance and the publishing team for the continued support and effort in streamlining the publication process. I am grateful to the reviewers who provided timely and constructive reviews for the papers assigned to them. The authors are solely responsible for the information, date and authenticity of data provided in their articles submitted for publication in the Federal Polytechnic Ilaro – Journal of Pure and Applied Sciences (FEPI-JOPAS).
I am looking forward to receiving your manuscripts for publications. For more information contact us via e-mail us at [email protected]
ABOUT THE JOURNAL:
The Federal Polytechnic Ilaro Journal of Pure and Applied Sciences (FEPI-JOPAS) is a double blinded peer-reviewed and bi-annual open access journal(June and December). It aims to provide scholarly platform for critical and informed articles in Sciences, Applied Sciences, Computing Technology, Environmental Sciences and Engineering related fields. Prospective research scholars are invited to submit their original quality manuscript, research reports, intellectual articles and latest research & findings. Submission for the first issue of every year ends on 31st of April while manuscripts for the second issue are accepted until 31st of October.  ISSN: 2714-2531.
PUBLISHING PROCEDURES:
Authors Registration on the Journal Website:
Submission of Manuscript/ Payment of Assessment Fees
Review of Manuscript
Correction of Ariticles/Acceptance or Rejection
Payment of Publication Fees/Pre-paration of Camera-Ready Copy
Editorial Acitivities/ Publication of Articles