Managing Air Pollution Through Sustainable Landscaping in the Emerging Lagos Megacity
Keywords:
Air Pollution, Environmental Degradation, Combating, Megacity
Abstract
Worldwide, air pollution is a major source of mortality, sickness, and social distress. It is similarly a troubling truth in Lagos, Nigeria's commercial centre and one of the world's fastest-growing megacities. Despite mounting worries about the lethal consequences of air pollution, Lagos lacks both a policy and a comprehensive management plan. This study examined landscaping as a strategy for combating air pollution and environmental degradation in Lagos megacity with a particular focus on Ikeja Local Government Area. The methodology adopted by this study comprised field survey and review of related literature for purpose of collecting primary and secondary data respectively. A structured questionnaire was used to collect primary data from 475 households which were sampled from 95,426 estimated household population using the Taro Yamane sampling model. These findings necessitate an immediate plan of action to enhance the air quality in the city, with a particular focus on the major pollution sources: road transportation, industrial emissions, and power generation.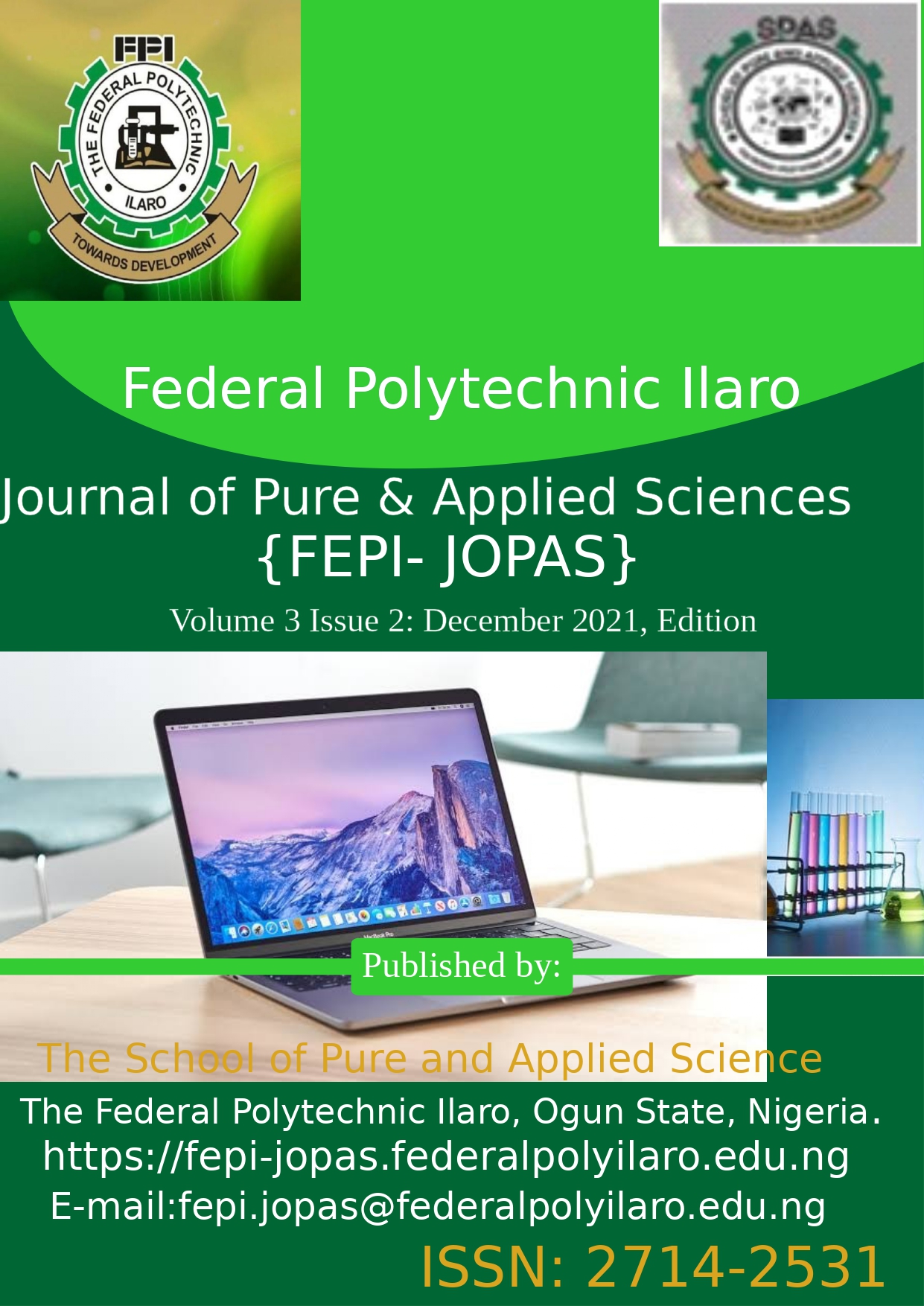 Downloads
How to Cite
Olubodun, M. E., & Adetona, O. A. (2021). Managing Air Pollution Through Sustainable Landscaping in the Emerging Lagos Megacity. Federal Polytechnic Ilaro Journal of Pure And Applied Science, 3(2), 84–89. Retrieved from https://fepi-jopas.federalpolyilaro.edu.ng/index.php/journal/article/view/49