In Vivo Antiplasmodial Effect of the Ethyl Acetate Fraction of Crude Extract of Phyllanthus Niruri
Keywords:
Malaria, Ethyl acetate, Curative, Phyllanthus
Abstract
This research was designed to study the effect of ethyl acetate fraction of Phyllanthus niruri on Plasmodium berghei infected mice. P.niruri is known to have antimalaria properties. Crude extract was fractionated with ethyl acetate. 50, 100, 200 and 400mg/kg body weight of the ethyl acetate fraction was dosed to albino mice infected with Plasmodium berghei. The Plasmodium count, packed cell volume and body weight were measured before, during and after the experiment. Result showed that all doses of the extract exhibited parasitemia inhibition at 88.88%, 85.23%, 79.68%, and 82.54 % which was not statistically significant (P<0.05) when compared with the positive control chloroquine of (90.37%). The Packed cell volume was observed to reduce across group after treatment when compared to before the treatment. However, weight gain was observed in treated groups. Result shows that the ethyl acetate fraction of P. niruri has a curative effect on Plasmodium berghei and can be utilized to treat malaria after further purification to isolate the chemical responsible for the activity.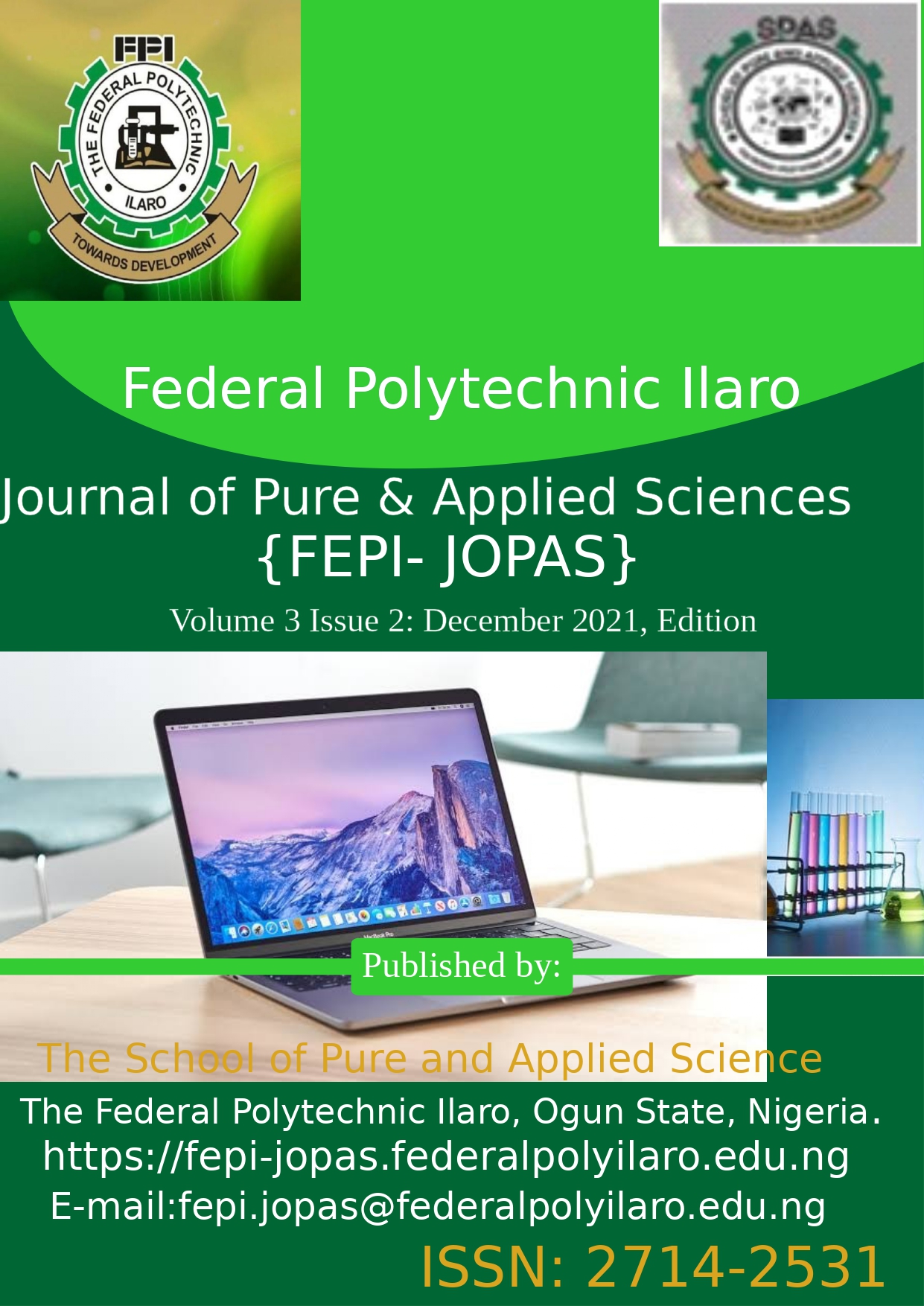 Downloads
How to Cite
Omotayo, S. O., & Fafioye, A. O. (2021). In Vivo Antiplasmodial Effect of the Ethyl Acetate Fraction of Crude Extract of Phyllanthus Niruri. Federal Polytechnic Ilaro Journal of Pure And Applied Science, 3(2), 45–48. Retrieved from https://fepi-jopas.federalpolyilaro.edu.ng/index.php/journal/article/view/44