A Survey of Fish Hatcheries in Yewa South and Yewa North Local Government Areas of Ogun State, Nigeria
Keywords:
Aquaculture, Fish hatchery, Yewa South LGA, Yewa North LGA
Abstract
Fish culture today is hardly possible without the artificial propagation of fish seeds of preferred culturable fish species. This has led to this research work to determine the number of fish hatcheries in the immediate local environment and assess the constraints encountered in this sub-sector of agriculture. A field survey through the use of well structured questionnaire was conducted in two local government areas of Ogun State namely Yewa South and Yewa North LGAs. The study revealed that there are 57 fish hatcheries in the two Local Governments. Majority of the respondents (89.5%) were males in their active youthful age. Out of these, 94.7% are privately owned (sole ownership), 3.5% are on partnership and 1.8% are government owned with majority having annual production above 100,000 fingerlings. The intensity of hatchery in each town under the study area are Ilaro (16), Owode (13), Ilobi (1), Imasai (10), Oke –Odan (2), Oja-Odan (14) and Ibese (1), with Ilaro having the highest number of fish hatcheries. This study has revealed that the quantity and quality of fish hatcheries in Yewa South and Yewa North LGAs of Ogun State need to be increased.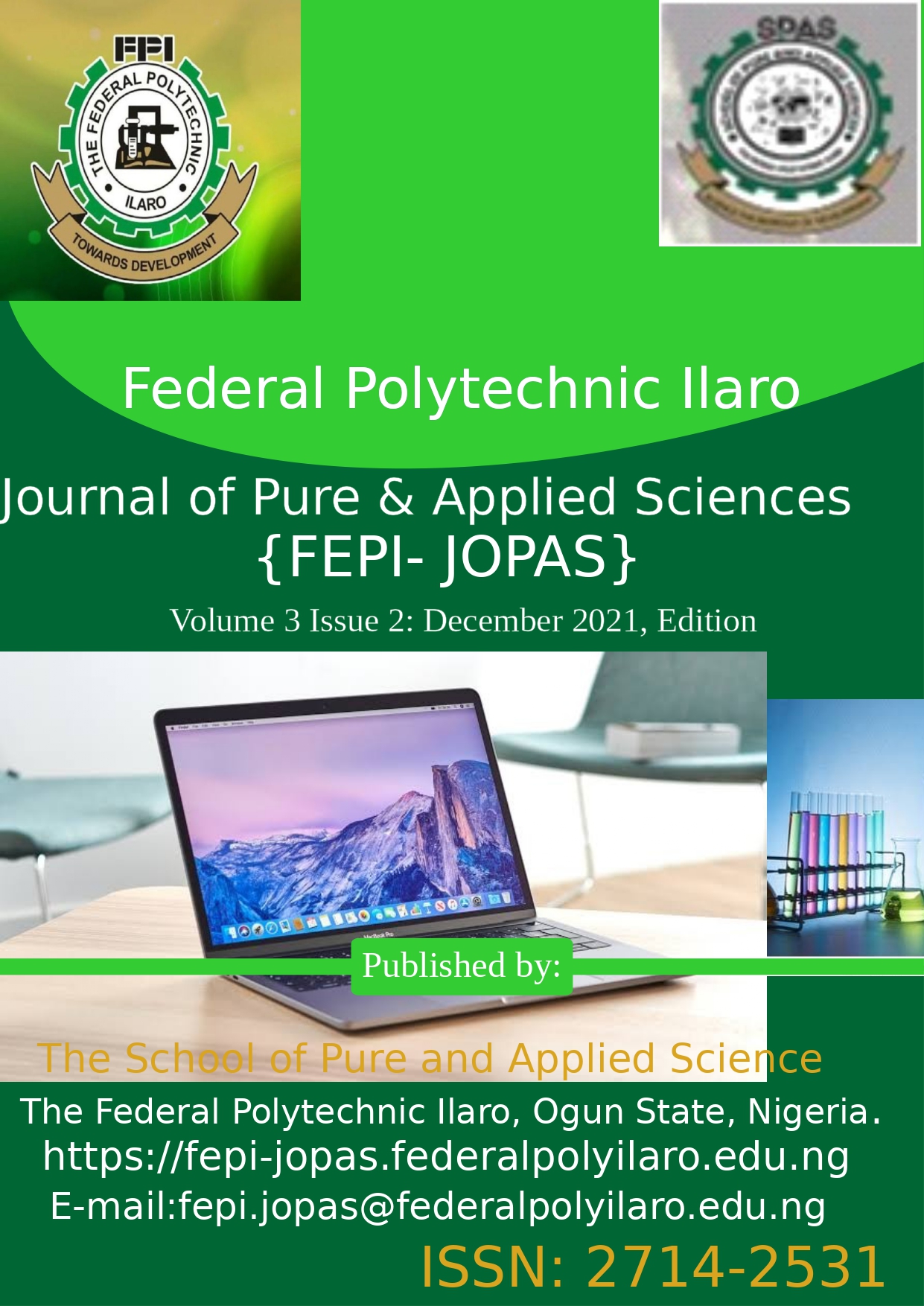 Downloads
How to Cite
YUSUFF, K. O., Ibidapo-Obe, E. O., & Sangosina, M. I. (2021). A Survey of Fish Hatcheries in Yewa South and Yewa North Local Government Areas of Ogun State, Nigeria. Federal Polytechnic Ilaro Journal of Pure And Applied Science, 3(2), 27–33. Retrieved from https://fepi-jopas.federalpolyilaro.edu.ng/index.php/journal/article/view/41