ASSESSMENT OF LEVEL OF PARTICIPATION IN RECREATIONAL ACTIVITIES IN FEDERAL POLYTECHNIC, ILARO OGUN STATE
Keywords:
Assessment, indoor, outdoor, participation, recreation
Abstract
The basic relevance of recreation makes it a very significant phenomena. Every society's sociocultural, economic, and physical development is significantly influenced by it. The benefits of recreation to people also include bettering their physical and mental health. In this paper, the level of recreational activity engagement at the Federal Polytechnic Ilaro, Ogun state is evaluated. The study used both secondary and primary data, which brought about increased understanding of the value of recreation. Descriptive survey design was adopted for the research, and 100questionnaires were used to gather data from the respondents. The respondents were drawn from the polytechnic's faculty, students, and visitors who frequently stopped by the campus to enjoy some of the recreational amenities. The results of this study showed that recreation is prioritized at Federal Polytechnic Ilaro, where a range of recreational facilities are available for use by the school personnel, students, and visitors who reside nearby. In addition, the study revealed majority of polytechnic residents have a tendency of routinely engaging in recreational activities, with most of them doing so at least three times each week while enjoying various recreational facilities on the school grounds. The research, however, clearly demonstrated that there are some factors that can discourage people from recreation. In Federal Polytechnic Ilaro, it was discovered that distance and financial constraints are some of the main barriers preventing people from engaging in recreational activities.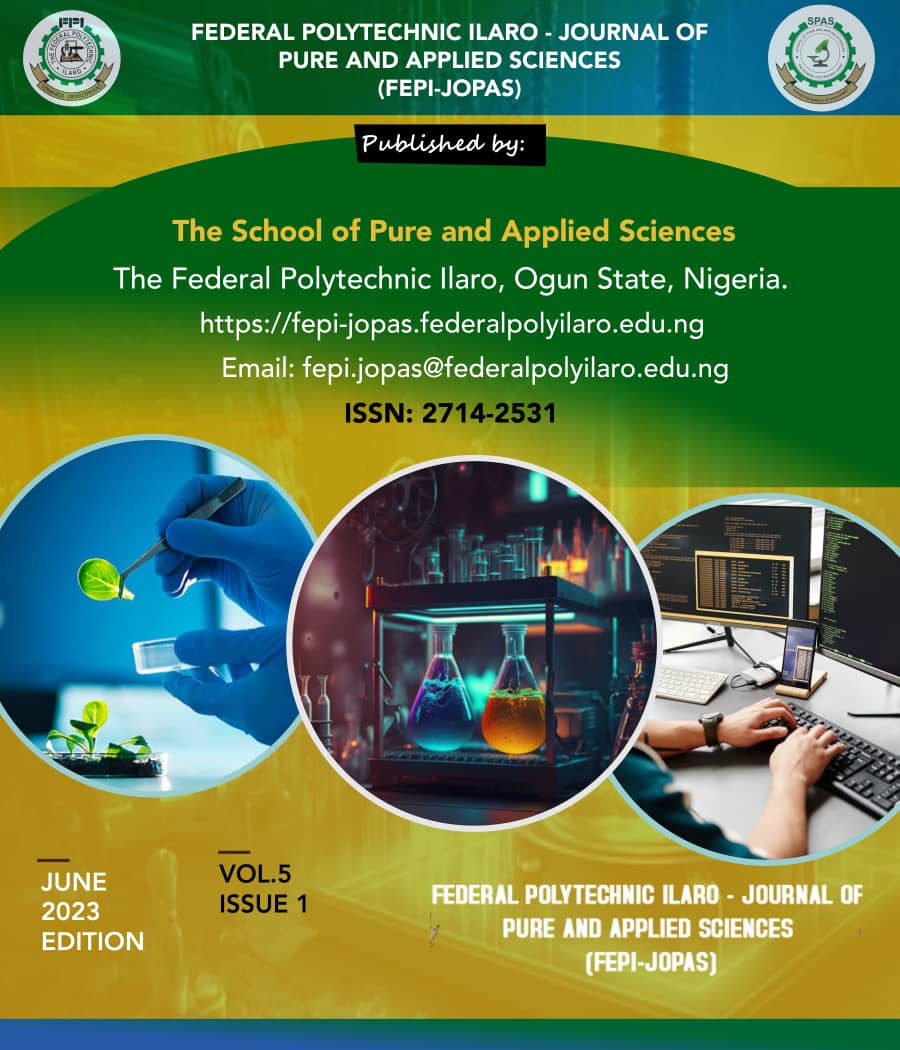 Downloads
How to Cite
Dawodu, A., & Sholanke, S. . (2023). ASSESSMENT OF LEVEL OF PARTICIPATION IN RECREATIONAL ACTIVITIES IN FEDERAL POLYTECHNIC, ILARO OGUN STATE . Federal Polytechnic Ilaro Journal of Pure And Applied Sciences, 5(1). Retrieved from https://fepi-jopas.federalpolyilaro.edu.ng/index.php/journal/article/view/104